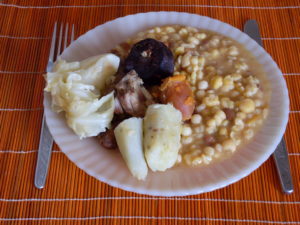 I want to give you some insight into the food culture and lifestyle of the Cape Verdeans. Cape Verdeans are the people of Cape Verde, an Island Country in West Africa, also called Cabo Verde. If you are trying to visualize it, it is not far from Senegal. Why do you need to know about the Cape Verdeans? From my search for information about countries having some characteristics with Nigeria, who are expected to live longer and have the lowest rate of cancers, Cape Verde stood out.

Ccountries with the highest cancer rates include Denmark, France, US, Australia, Belgium etc while countries with the lowest cancers according to that report, are Niger, Gambia, Cape Verde, Bhutan, Yemen.
I chose Cape Verde to review because their life expectancy is also about 73 years (Nigeria is 54 years), unlike Niger and Gambia which have low life expectancy rates. While new cases of cancer are higher in those developed countries I mentioned, the death rate is lower unlike countries like Nigeria that have a rising number of new cancer cases and about 70,000 -80,000 people dying from cancer every year. Also, about 10% of the Nigerian population is estimated to have cancer before 75 years.
So, I ask myself, what is it about Cape Verde and Cape Verdeans that cause them to have lower cancer rates?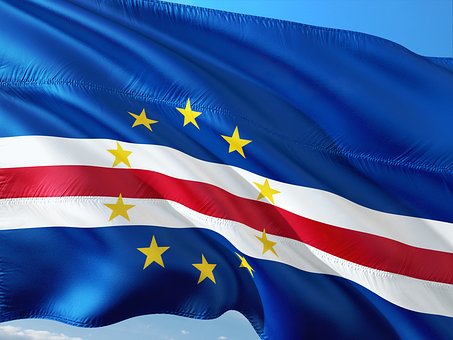 Remember that about 20% of cancers are related to being overweight or obesity, physical inactivity, low intake of fruits and vegetables in addition tobacco smoking and alcohol intake according to the World health Organization (WHO) and World Cancer Research Fund (WCRF).
So, I decided to look a little into Cape Verdean Health and economic indices, food culture and lifestyle.
The island country of Cape Verde has a really small population (512,000 people). They have a stable democratic economy. They do not have natural resources and their focus is on tourism and foreign investment. WHO classifies them as a lower-middle-income country, just like Nigeria. Cape Verdeans are mostly mixed racial people – Portuguese (or European) mixed with sub-Saharan Africa.  Their official language is Portuguese and they have a Creole they speak. They are mostly Christians.
Their culture reflects their mixed race – Portuguese and African, especially West African. The environment is also way cooler of course since they are an island. While Cape Verde imports 90% of their foods, they also do some agriculture especially fishing. They don't manufacture much and they get revenue from seafood export. Like Nigeria, they get foreign aid. A huge number of Cape Verdeans are poor. Also, they have a high history of emigration. It is reported that there are more Cape Verdeans living abroad than in Cape Verde itself (estimated to be about 1 million people). These people send money home.
Despite all of this, they have the highest standard of living in West Africa. Human Development index is ranked high in Africa and Cape Verde is said to be one of the healthiest populations in Africa. The President, Jorge Fonseca, is a University Professor and has been leading since 2011.
Food Culture and Lifestyle of Cape Verdeans
The National Cape Verdean dish is Cachupa – a stew of corn, bean, fish or meat. They eat a lot of fish and other seafood, corn, rice, beans, potatoes and they have vegetables almost all year round. They also enjoy lots of fruits like bananas, pawpaws, mangoes, and avocados. Cape Verdeans eat cassava like we do in Nigeria and have a stewed beans and meat dish called Feijoada.  You know how Jollof rice is to our wedding celebrations, they have the Canja de galinha, a rice soup with chicken.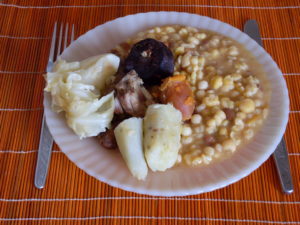 For their desserts and snacks, fruits of the island feature in them greatly. A popular dessert is the Doce de Papaya (Pawpaw Jelly).
Cape Verdeans eat big lunches and small dinners. This seems to follow in line with old philosophies on how to eat and is syncing with current literature on chrono-nutrition that says "eat like a king in the morning, a prince in the afternoon and a peasant at night."
In a nutshell, their everyday staples are wheat, rice and corn, starchy roots and fish. Of course, like many developing countries, diets have become more diversified to include meat, dairy, fruits and vegetables as well as the sugar-rich foods (that causes more harm than good).
Unlike Nigeria, their malnutrition rate is low. Their efforts to improve nutrition education and young child feeding practices have yielded great results for them. Also, local cape Verdean farmers are working to produce fruits and vegetables to improve children's diets. Interestingly, the sales of fruits and vegetable are a prominent commercial activity.
Women, as well as men, have equal opportunity to work; this is embedded in their constitution. The literacy level of their women (15-24years) is about 70% and over 60% of women have primary education.
In terms of lifestyle, football and church activities are their forms of social interactions and they walk around the town square to visit friends. Because of their proximity to water and tourism, they swim and have a lot of water sports which feature in their tourism. Physical activities are a part of their culture.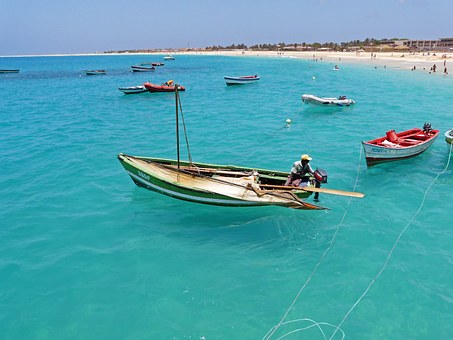 Cape Verde does have a lot of similarities with Nigeria (they experience malaria as well). We have similar food staples (except for high fish consumption). The major differences lie in that cape Verde has a smaller population, higher literacy, more physical activities, good leadership, a stable economy and when they migrate to other places, they do not leave for good; they contribute back to their country.
The mantra in Cape Verde is "No Stress".