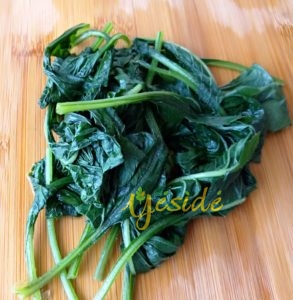 A 2017 research shows the best way to cook leafy vegetables for maximum retention of micronutrients.
Vegetables are usually rich in micronutrients like B vitamins, Vitamin C, Vitamin A, Calcium, Potassium, Magnesium, and Iron. These nutrients, though needed in small quantities, have big roles in growth and development and large impact on overall health and well-being.
Consuming an adequate amount of micronutrients could be the difference between life and death especially in children; productivity and unproductivity in school children and adults; enhanced intelligence quotient and permanent mental impairment. A deficiency of micronutrients is called hidden hunger – it is not quickly recognized until the damage is done. This is why Nutritionists, dietitians and other appropriate health professionals often advise us to consume fruits and vegetables daily.
Eating fruits and vegetables is definitely important in getting the benefits of micronutrients.
However, just eating them doesn't guarantee that you would have access to these micronutrients. Many factors are involved. One of them is how we prepare or cook our vegetables.
To get the best of micronutrients in vegetables, a 2017 research by Davidson, Ojukwu and Anyaogu in the Nigerian Journal of Nutritional Sciences shows us the best way to prepare your leafy vegetables:
Wash your vegetables whole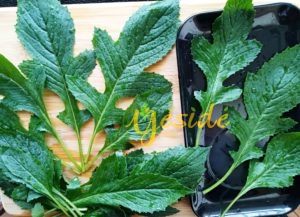 Instead of chopping your vegetables before washing them, rinse them thoroughly to remove sand and other extraneous materials. Washing them with clean water also gets rid of some of the organisms that are attached to the leaves.
Steam your vegetables whole
After washing your vegetables, steam them for 5-12 minutes depending on the texture of the vegetables.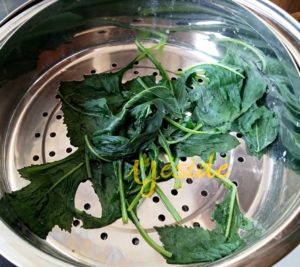 Chop your vegetables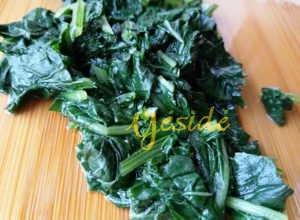 You can then chop your vegetables and incorporate them into your soups and foods without extra cooking.
Alternative ways to prepare your vegetables are to stew them instead of boiling so that the liquids containing some micronutrients can be consumed as well.
Worst methods are:
Chopping, washing, blanching and boiling
Washing, Chopping, parboiling and cooking
Chopping and boiling
In conclusion, to enhance your body's ability to use the micronutrients you have consumed, you have to cook some of your vegetables (not all require cooking like lettuce). To get ensure that you get your micronutrients from your leafy vegetables, wash them whole, steam whole and then chop.
Past posts on leafy vegetables
Note:
Davidson GI, Ojukwu TA, and Anyaogu GC. 2017.  Effect of cooking methods on the micronutrient profile of selected vegetables; Okra fruit (Abelmoschus esculentus), fluted pumpkin (Telfaria occidentalis)  African spinach ( Amaranthus viridis) and scent leaf (ocimum gratissimum). Nigerian Journal of Nutritional Sciences. Volume. 38 No. 1. September 2017. Pg 105.