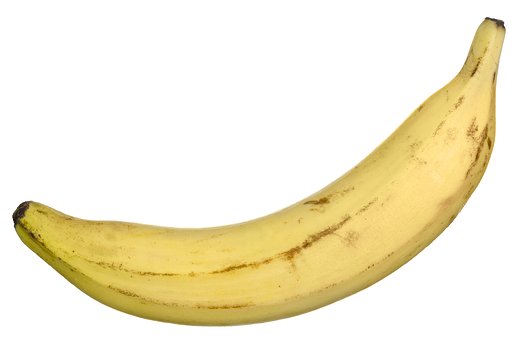 Plaintain is a starchy fruit also called cooking bananas. Deep-fried Plantains are called Dodo in Nigeria.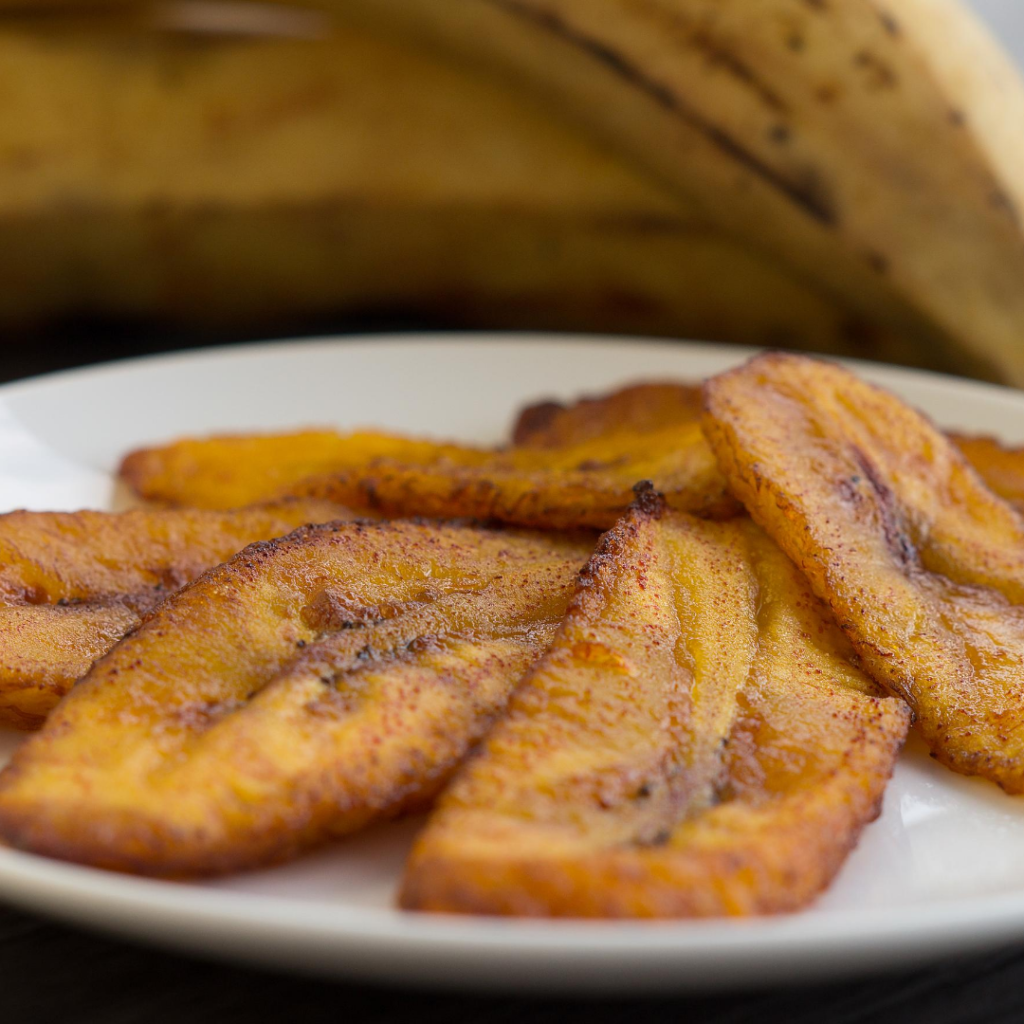 Plaintain, deep-fried in unfortified (no added vitamins or minerals) vegetable oil has 375kcals in 100g.
Average portion size of Dodo consumed in the South West of Nigeria is 38.9g (about 7 medium slices) according to Sanusi and Olurin 2012.
Nutritional Info
| | | |
| --- | --- | --- |
| NAME | AMOUNT | UNIT |
| Energy | 375 | kcal |
| Water | 23.5 | g |
| Protein | 2.1 | g |
| Fat | 16.9 | g |
| Carbohydrate | 51.7 | g |
| Total Dietary Fibre | 3.7 | g |
| Calcium | 12 | mg |
| Iron | 1.7 | mg |
| Magnesium | 59 | mg |
| Phosphorus | 42 | mg |
| Potassium | 785 | mg |
| Sodium | 325 | mg |
| Zinc | 0.22 | mg |
| Copper | 0.13 | mg |
| Vitamin A RAE | 20 | mcg |
| Beta-Carotene Equivalent | 239 | mcg |
| Vitamin D | 0 | mcg |
| Vitamin E | 0.96 | mg |
| Thiamine | 0.07 | mg |
| Riboflavin | 0.08 | mg |
| Niacin | 1 | mg |
| Vitamin B6 | 0.44 | mg |
| Folate | 27 | mcg |
| Vitamin B12 | 0 | mcg |
| Vitamin C | 29 | mg |
| Cholesterol | 0 | mg |
| Saturated Fat | 2.51 | g |
| Mono Unsaturated Fatty Acid | 5.29 | g |
| Poly Unsaturated Fatty Acid | 8.30 | g |
| Phytate | [0] | mg |
Data Source: West African Food Composition Table 2019