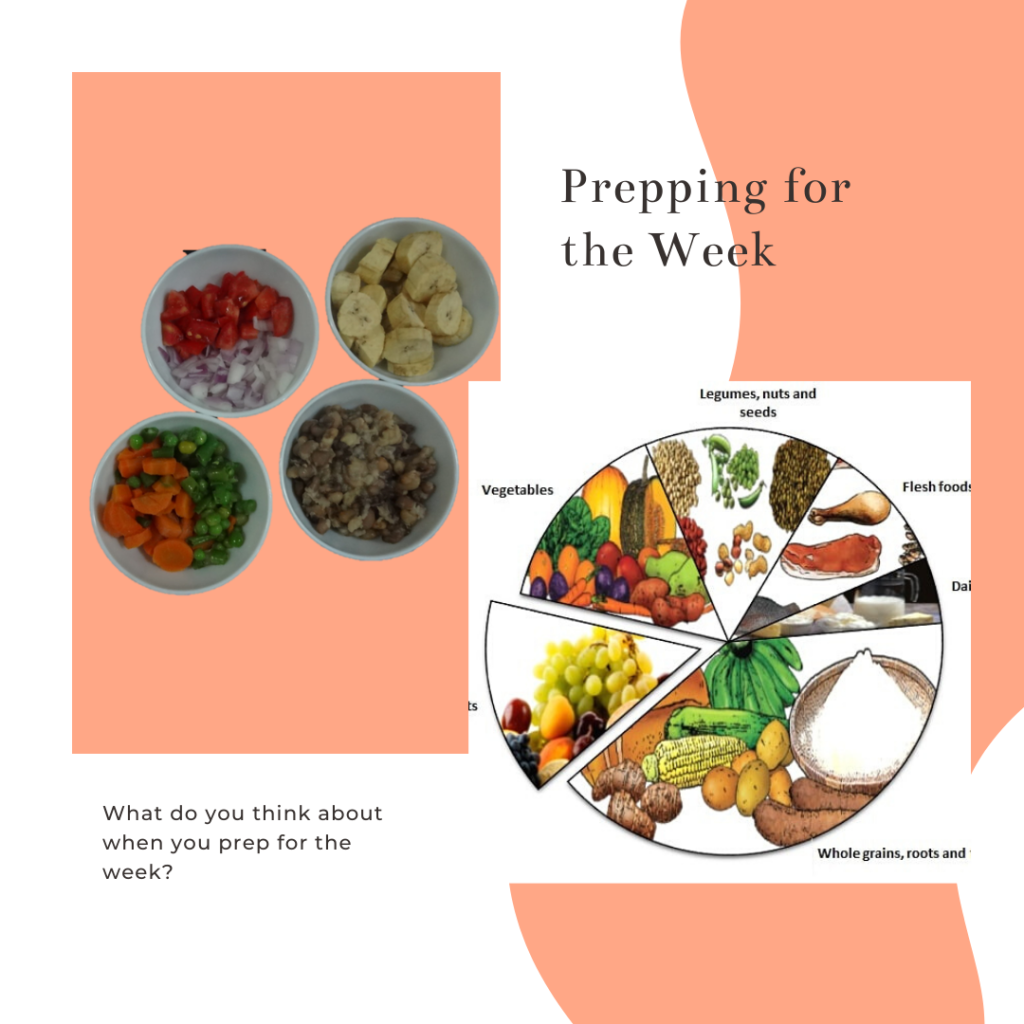 The weekend is here and I know parents and caregivers plan for the coming week. I decided to share a compilation of meals my family and I ate this past week. I hope that by doing this, I might just give someone an idea of what else they can prepare; sort of like a break away from their monotonous meal plans or even inspire them to do more.
Also, I try to focus on dietary diversity.
This is a compilation of the meals that we consumed in my household from Sunday to Friday.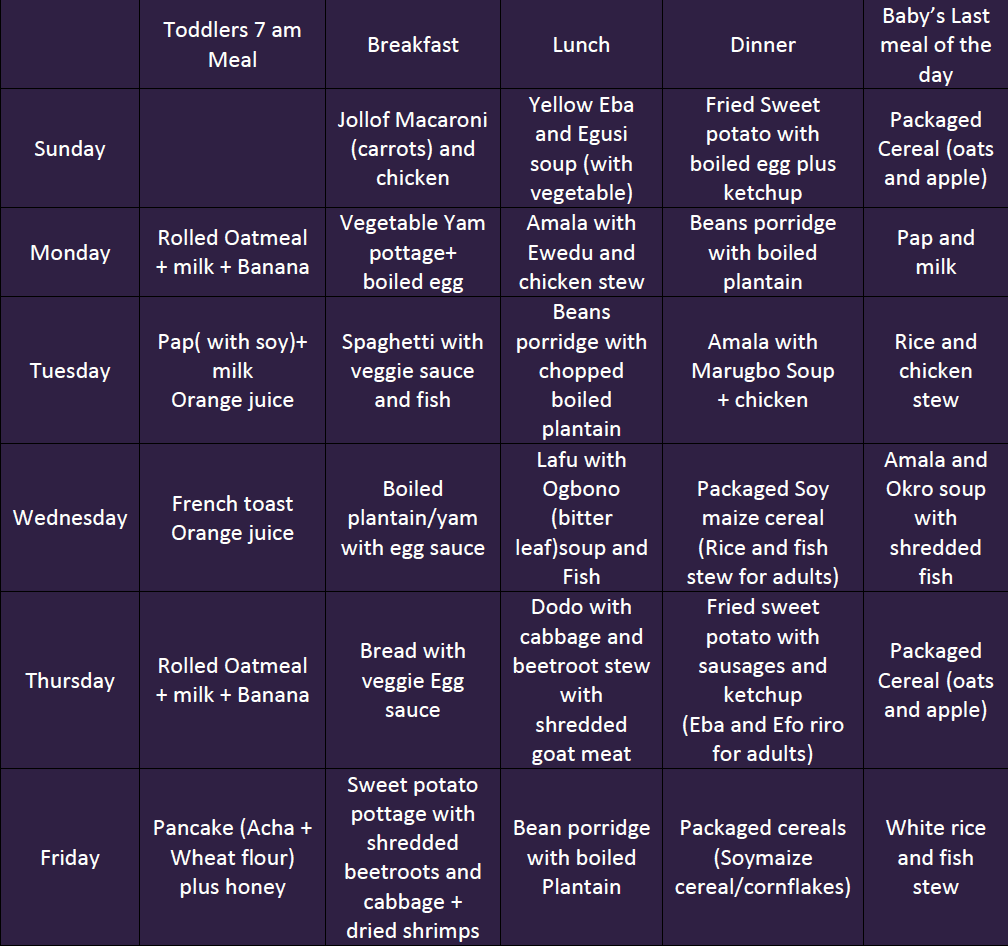 Notes:
The 7 am meals are very small meals my toddlers eat before going to school. At break time, they get to eat their bigger breakfast (still small portions still because of small stomachs).
Adults get to take their breakfasts to work. The children's lunch or dinner is usually their second meal of the day. Sometimes they eat at work too. Fruits for adults are packed with breakfast or are consumed in the evenings.
Baby's last meal is my smallest toddler's last meal for the day. He eats about 6 small meals in a day; one of which is not recorded her.
Children also eat a portion (or 2) of fruits at school every school day. Fruits they eat include Banana, Pawpaw, pineapple and watermelon. So, I just make sure I get them to eat some fruits with their 7 am meals. This way, we can meet up with their recommended amounts of fruits.
Many of the veggies used had been processed, mildly cooked or steamed and frozen by me by the weekend before school week. I make them in big batches and package them in small portions for everyday use.
Most soups had been cooked and frozen by the weekend. I make large portions of soups that can cover for about two weeks.
Soups that would feature prominently next week are soups like Okro soup, Ewedu, Ewedu and Efinrin soup, Egusi and possibly bitter leaf soup.
'Swallows' we eat remain constant. They include Eba (yellow and white), Amala, Lafu (made from cassava),  and Acha. Ocassionally, we do semolina/semovita.
Also note that veggies like beetroots are not an every week thing. vegetables that are sure to feature every week include carrot, cabbage, tatase, water leaf, and Ugu.
As always, I hope to inspire you to eat better and live better. Please leave comments and let me know how I can achieve this for you.