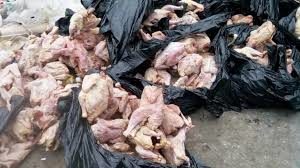 I recently read an article on Food fraud written by the founder of AACE Foods, Ndidi Nwuneli and I thought that it would be good to lend my voice on the issue. This is because food fraud is a big deal in terms of the health of populations.
What is Food Fraud?
Food fraud is a term used to describe intentional and deliberate fraudulent act on food for economic gain. That is, when a manufacturer tampers, substitutes, adds, or misrepresents food, food ingredients or food packaging or give you false information about a product.
While the term 'food fraud' might sound new to some people, the activities under this category of fraud are things that a number of people have been aware of for a long time. There are many examples but let me mention a few:
Adding a dangerous chemical to a food product to preserve it knowing that it is injurious to health. e.g. Adding formalin to meat or fish to keep it longer.
Substituting the ingredients in the food and deliberately labeling it something else
Writing 'fortified with Vitamin A' on a product when the product was not fortified.
Killing dead animals and selling them as frozen meats
Colouring dried shrimps (commonly called crayfish) with a dye and passing it off as high quality dried shrimps
Producing soybean flour without processing and passing it off as well-processed soybean flour.
When sodium level of your product is higher than recommended and your food label shows sodium level below the recommended value.
These are just examples. Some of these acts can be downright dangerous, causing malnutrition and even immediate death while some increase your risk of cancers and other diseases over time.
The regulatory system is supposed to put a check on all these issues and protect citizens from public health risks and hazards. However, we do not have a strong regulatory system.
Have you ever bought a food product that is clearly fake or sub-standard and you tried to trace the contact address and it is non-existent?  Or you do not even find a contact address on it? There are so many Micro Small and Medium Enterprises  (MSMEs) producing foods and food products locally and some do not have NAFDAC numbers or SON mark? And even if they do, how do you protect yourself and others from being a victim of food fraud?
Here are 6 ways:
Buy from your 'Customers'
Normally when you purchase a product or products often, you get to establish relationships with the retailers. Watch out for stores or retailers that carry quality products and stick with them. If you have a problem with a product they sell to you, you can easily return the food product to them and they can return back to the distributor or supplier.
Watch Out for Seal of Quality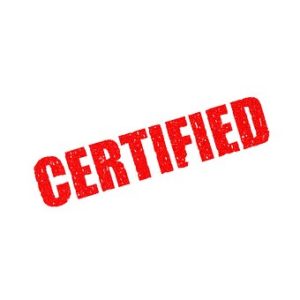 Responsible food manufacturers and agribusinesses these days ensure that their products have seals of quality or freshness. Consumers need to pay attention to this detail so that you do not end up buying counterfeit or damaged products. Also, if you notice something strange or very different about the packaging or the smell of the product, you should complain or verify to make sure that the company has rebranded or changed product flavor.
Become Conversant with Nutrition fact labels
There are not many made-in-Nigeria food products with proper nutrition fact labels. You will find this more on imported products. Apart from an ingredient list, you should also find nutrition fact labels and study them.  Nutrition fact label should be mandatory in African countries as it is in many countries of the world. These labels are very important especially if you have health conditions like high blood pressure, diabetes. Along with the ingredient list, they help you know what's in the food product.
Be wary when the prices are too good to be true
Some products especially local products could cost much less than the popular brands. A theory is that there is a chance that the cheaper that product, the lower the quality and possible chance of adulteration.
Raise Alarm when you detect food fraud
For products that have contact emails, numbers and addresses, you should not hesitate to contact them to report the incident. You should also contact NAFDAC and consumer protection Council to let them address the situation.
Here is a link to CPC contact details http://www.cpc.gov.ng/index.php/contact-cpc/addresses-of-lagos-and-zonal-offices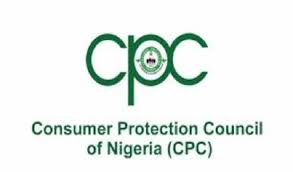 You can also submit a complaint on their website.
If this does not work, you can use your social media platforms to raise the alarms. There have been a number of videos about food frauds going around and we have seen many circulating over time. Some are genuine while some appear to be misguided rants about a product. However, this is a good way to raise the alarm but be certain about the food fraud you are raising. Also, be certain to include all the necessary details like the Name of product, the name of the company, the batch number if it exists, where it was purchased, and other necessary information that can help regulatory agencies and other consumers.
Demand better protection from regulatory agencies and the government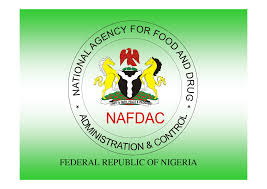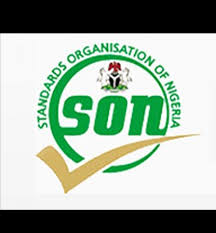 This is one of the advice in the article by Ndidi Nwuneli and I thought it wise to resound it. There is only so much that a consumer can do to protect himself or herself and because of this, we need to rely on our regulatory bodies to do their work effectively. It is our right to demand this of them.
Also, let our food, nutrition and health associations, professional bodies, societies, such as Nutrition Society of Nigeria, Association of Nigerian Dietitians, Nigerian Institute of Food Science and Technology, Nigerian Heart Foundation, Pediatric Association of Nigeria, Nigerian Cancer Society, to mention a few, also step up to the plate to protect citizens through awareness, advocacy and championing the cause of food safety.
On Be Healthy Africa, we promote the consumption of indigenous and local food products. However, food safety is important, especially when purchasing them from companies who do not necessarily self-regulate. You can ponder on the ways mentioned above, to protect yourself and your family from food fraud. Do not let it stop you from eating quality and diverse foods. As always remember to eat better and live better.
Notes:
You can get Ndidi Nwuneli's Article at : Agronigeria